BAM NEWS
The climate is change
Climate change isn't news. Biodegradable products aren't news. But medical grade biodegradable supplies for our healthcare sector, that is news. Good news in fact.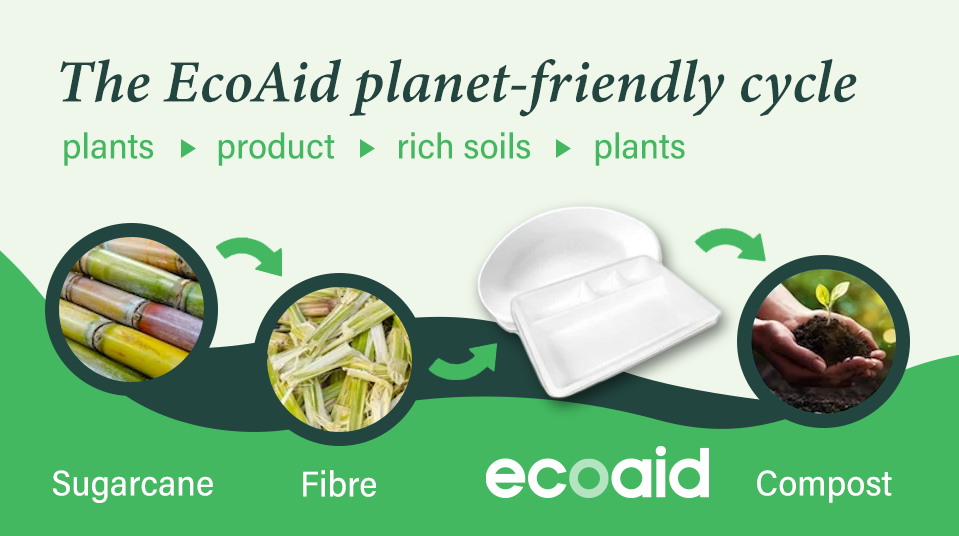 We talked to the only medical supply company in Australasia, EcoAid, that is focusing on sustainable single-use products for the healthcare industry. So why has no one done this until now? And how can New Zealand pick up the pace? We answer many questions with Founder and CEO of EcoAid, Patrick Liu.
So how would you describe what you do?
I see myself as someone with two powers of responsibility; one purpose is for myself, and the other purpose is for our society as a whole. So, I see EcoAid as more than making products, but as driving the change of sustainability in healthcare.
There are many organisations out there lobbying or educating, but then there are the ones doing the foundation work; we are one of them. Our business looks at the top of the supply chain, supplying non-plastic products from the start.
So, what's the point of what you are doing?
We want the rubbish in the healthcare sector to have less plastic, or zero plastic. And if there is plastic, then there's a closed-loop solution.  Every day doctors and nurses are saving people's lives, but often the products available to them are damaging to the environment.
"Every operation generates about 4kg of rubbish. And 80% of that is plastic." / "Every hospital bed makes around 13kg of waste per day. And 25% of that is plastic."
Why has no one done this yet?
Changing to paper bags in shops is relatively easy. But hospitals have such diverse and complex products, like infection control, that plastics are the easy go-to. Whilst food takeaway containers provide some solution, they are far from fit for purpose.
Who's driving the change?
It's actually the doctors and nurses. They're the ones asking for products, they just don't know who to go to. We're the ones in the middle: We collaborate with universities, research institutions and manufacturers, and convert hospitals' demands into actual products. That's why our kidney dishes, anaesthetics trays and multi-purpose bowls were developed. The more and more people ask, the more we look into it.
"We've already replaced 28 million pieces of hospital plastic so that healthcare professionals can save patients, and the planet."
So, what can healthcare workers do?
The question I always ask doctors and nurses is 'why does this product have to be plastic?'. A lot of people never ask this question. Like with denture cups. 100% of them were plastic, but nobody questioned it, until a few years ago.
One day, Queensland Health asked us if we had any plant-based denture cups. As someone who thinks about new products all the time, I was shopping with my daughter and saw these ice cream cups. It ticked all the boxes; water proof, leak proof, printable. So, we created the first plastic-free denture cup. It's not rocket science; it's acting on responsibility.
Where to from here?
The more we promote our products, the more we'll raise awareness, so doctors and nurses can call on the big guys to do something about it too. We don't want to be the only ones in the market. Our goal is to be one driving the change, being the pioneers, so that soon plant-based will become the new plastic, and no longer seen as new news.  
"I believe if all hospitals unite their needs, their collective buying power will create change."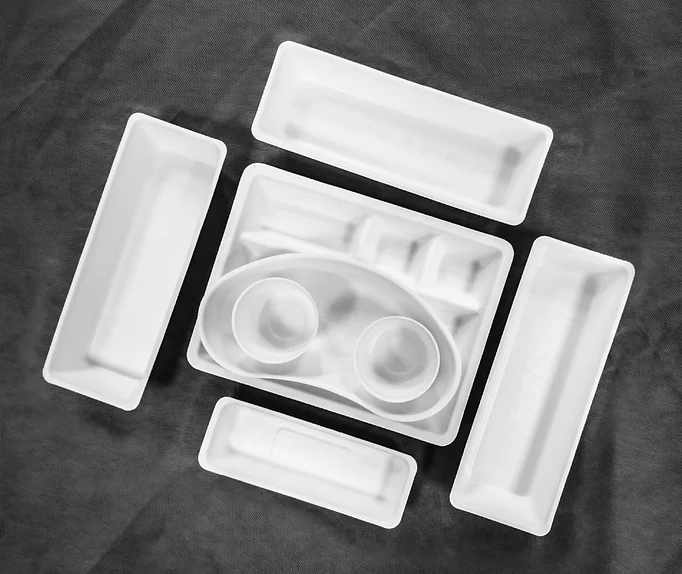 View our BAM BIO CARE range from EcoAid: Sugar cane, sterile and non-sterile, biodegradable holloware that perform like plastic, but decompose like plants. Supplied in New Zealand, only by Bamford.